With a broad range of offerings, from investment strategies and wealth transfer planning, to trust administration and private foundation management, First Financial Trust, a subsidiary of The Savings Bank, is dedicated to helping you achieve your goals.
Whether you want to invest your money or manage your financial portfolio, we have professionals to help you find the best course of action.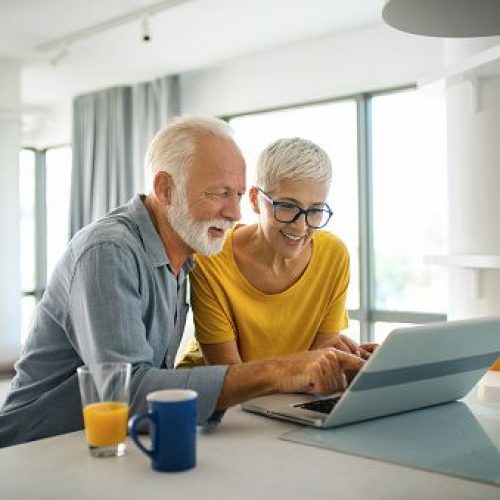 Estate Settlement Services
Retirement Planning
Estate Planning
Education Planning
401(k) Plans
Investments
Charitable Endowments
Not-For-Profit Associations
Charitable Trusts
Private Foundations
Wealth Checking
401(k) advisory and fiduciary programs for businesses
First Financial Trust can help businesses with retirement plans through our 401(k) advisory and fiduciary programs. A 401(k) plan is a top motivator in attracting and retaining employees and offers potential tax advantages such as tax credits and tax deductions.
At First Financial Trust, we start with a highly cost-effective plan, targeted to each business. With our fiduciary standard, we act solely in your best interest. Business owners and employees get regular updates and have a single point of contact.
FIRST FINANCIAL TRUST, N.A., a subsidiary of The Savings Bank, is a nationally chartered trust bank focused exclusively on investment management, trust administration, estate settlement, and personal financial planning for individuals, businesses, and non-profit organizations. Securities and advisory services offered through First Financial Trust are not insured by FDIC or DIF; are not deposits of or other obligations or guaranteed by the Bank, and are subject to investment risks including the possible loss of principal invested.
From our customers
"I love it here!! Best service all around."
From our customers
"I basically never have to go to the bank to deposit a check. it can be done from my phone saving me time, trips and gas which means I can focus on other important tasks."
From our customers
"Such a great support center when you need help, and the technology has kept up. I use Zelle which solved a banking problem I had had for years. The team in Greenwood is absolutely excellent! Thank you all."
From our customers
"The whole banking center experience is excellent. The website is superior to most for my wants/needs to obtain and store on MY own computer our home banking records."
From our customers
"Always helpful whether in the branch or online!"
From our customers
"Love the tellers at the Lynnfield Center location. Very professional and caring."
From our customers
"Competent, knowledgeable, customer-focused, and very warm and friendly employees."
From our customers
"I mostly use the Methuen branch. All of the tellers have been wonderful and the branch manager is fabulous."
From our customers
"Great people. Great service. Convenient."
From our customers
"I am older and appreciate the ease of banking online. I always get good service at the branches I visit."
From our customers
"Bank personnel are always so willing to help. They always greet us with a smile. In this world today, it makes us feel good!"
From our customers
"Banking with The Savings Bank was with me for several years & it will always be my bank forever!!"
From our customers
"The employees are knowledgeable, reliable, industrious as well as kind and personable."
From our customers
"Love Lakeside. Mario and staff always greet me by my first name."
From our customers
"I spoke to Theresa today and she was incredibly helpful! That is why I bank with you! The personal touch is what makes the difference!"
From our customers
"Their community involvement has made a huge difference in Wakefield over the years."
From our customers
"I found your online banking system very user-friendly. I also would like to mention that the staff in the Wakefield branch are professional and very helpful."