A savings account at TSB can help you save for a rainy day, or plan for retirement. Above all, we have an account for anyone and everyone.
The Savings Bank can help build your savings with a range of products and rewarding rates.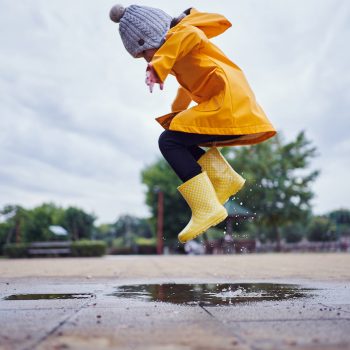 Our Kasasa Saver® makes saving effortless and earns a high rate. It's linked to your free Kasasa Cash® or Kasasa Cash Back® Checking accounts to build your savings automatically.
When you earn cash rewards in your Kasasa checking, those earnings transfer into your Kasasa Saver. You'll also earn up to 1.00% APY* on your Kasasa Saver balance!
Just do some simple transactions & activities (we call them "qualifications") within your free Kasasa Cash or Kasasa Cash Back Checking account during each monthly qualification cycle.
Don't worry if you come up short. Your account is always free and there is no penalty. Plus, you'll still earn 0.05% APY on your Kasasa Saver.
Build your balance with our Investment Savings account. You will receive a higher rate of return as your money grows. Above all, if you maintain a minimum daily balance of $2,500, there are no monthly fees.
Our Money Market account is an interest-bearing account that pays you a higher interest rate than a regular savings account. The Savings Bank offers several tiered rate options depending on the amount you deposit and there's no monthly fee when you maintain your minimum balance.
Our Companion Savings account pairs with any new CD. Open any new CD, 6 months or longer, and you are eligible to open a Companion Savings of equal or lesser value of the CD for a high yield, no-commitment option.
In addition, you can make as many withdrawals as you'd like from your Companion Savings, and still earn a higher rate. Therefore, you can rest easy knowing that a portion of your money can be accessed at any time, without a penalty.
Statement Savings
Our Statement Savings is a traditional savings account. There are no monthly maintenance fees with a $250 minimum daily balance, or just pay $1 a month.
From our customers
"Love the tellers at the Lynnfield Center location. Very professional and caring."
From our customers
"Banking with The Savings Bank was with me for several years & it will always be my bank forever!!"
From our customers
"Bank personnel are always so willing to help. They always greet us with a smile. In this world today, it makes us feel good!"
From our customers
"Their community involvement has made a huge difference in Wakefield over the years."
From our customers
"Great people. Great service. Convenient."
From our customers
"I found your online banking system very user-friendly. I also would like to mention that the staff in the Wakefield branch are professional and very helpful."
From our customers
"Such a great support center when you need help, and the technology has kept up. I use Zelle which solved a banking problem I had had for years. The team in Greenwood is absolutely excellent! Thank you all."
From our customers
"Love Lakeside. Mario and staff always greet me by my first name."
From our customers
"I basically never have to go to the bank to deposit a check. it can be done from my phone saving me time, trips and gas which means I can focus on other important tasks."
From our customers
"I mostly use the Methuen branch. All of the tellers have been wonderful and the branch manager is fabulous."
From our customers
"The employees are knowledgeable, reliable, industrious as well as kind and personable."
From our customers
"Competent, knowledgeable, customer-focused, and very warm and friendly employees."
From our customers
"I am older and appreciate the ease of banking online. I always get good service at the branches I visit."
From our customers
"I love it here!! Best service all around."
From our customers
"The whole banking center experience is excellent. The website is superior to most for my wants/needs to obtain and store on MY own computer our home banking records."
From our customers
"Always helpful whether in the branch or online!"
From our customers
"I spoke to Theresa today and she was incredibly helpful! That is why I bank with you! The personal touch is what makes the difference!"
*APY = Annual Percentage Yield. APYs accurate as of 1/1/2022. Rates and rewards are variable and may change after the account is opened. Fees may reduce earnings. Additional Information: Account approval, conditions, qualifications,  limits, timeframes, enrollments, log-ons, and other requirements apply.
$10 minimum deposit is required to open the account. Enrollment in electronic services (e.g. online banking, electronic statements) and log-ons may be required to meet some of the account's qualifications. Limit one account per social security number.
Account transactions and activities may take one or more days to post and settle to the account and all must do so during the Monthly Qualification Cycle in order to qualify for the account's rewards. The following activities do not count toward earning account rewards:
ATM-processed transactions, transfers between accounts, debit card purchases processed by merchants and received by our bank as ATM transactions, non-retail payment transactions and purchases made with debit cards not issued by our bank.
"Monthly Qualification Cycle" means a period beginning one (1) business day prior to the first day of the current statement cycle through one (1) business day prior to the close of the current statement cycle.
Reward Information:
Rewards vary by account. When your linked Kasasa Cash or Kasasa Cash Back account qualifications are met during a Monthly Qualification Cycle, your Kasasa Saver account balances up to $24,999.99 receive an APY of 1.00%; and balances of $25,000 and over earn 0.20% interest rate on the portion of balance over $25,000, resulting in a range from 1.00% to 0.36% APY depending on the account's balance. If your Kasasa Cash or Kasasa Cash Back qualifications are not met, all Kasasa Saver balances earn 0.05% APY. Interest, cash back payments, and ATM fee reimbursements are credited to the appropriate account on the last day of the current statement cycle. Kasasa Cash rewards are automatically transferred to the linked Kasasa Saver account within one day. This automatic transfer may cause an overdraft to your linked Kasasa Cash account if the account's balance is less than the transferred amount when the transfer occurs.
A Kasasa Cash or Cash Back account is required to have a Kasasa Saver account. A linked Kasasa Saver account is required for automatic savings. There are no recurring monthly maintenance charges or fees to open or close this account. Contact one of our bank service representatives for additional information, details, restrictions, processing limitations, and enrollment instructions.
Kasasa and Kasasa Cash Back are trademarks of Kasasa, Ltd., registered in the U.S.A.