A Home Equity Loan or Line of Credit can be the answer when it's time to take care of home improvements, pay school tuition, or pay for unexpected life events. You just might find the cash you need right under your own roof. 
Apply online or talk to our team to see which one is right for you.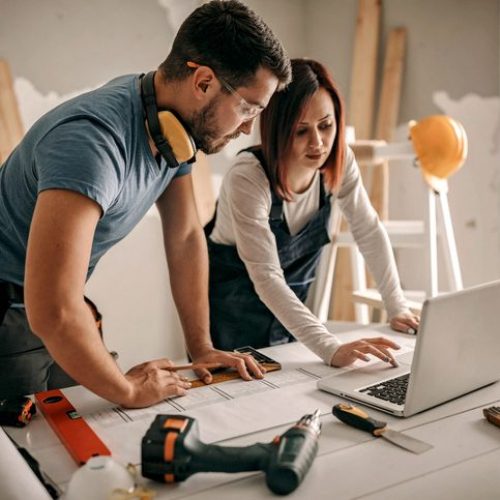 Fixed-Rate Home Equity Loan
Closing costs waived on Home Equity Loans of $75,000 or more.**
Borrow up to $350,000
Loan to Value – 80% Appraised
Fixed monthly payments
Funds are distributed in one lump sum
15 & 20 year options
Home Equity Line of Credit
Borrow up to $500,000
Loan to Value – 80% Appraised
Varied monthly payments based on the amount you borrow
Access funds as you need them
10 year draw period and 10 year repayment period
We are happy to consider a real estate loan request for properties located anywhere in the Massachusetts counties of Middlesex, Essex, Worcester, Suffolk and Norfolk, as well as, properties located anywhere in the New Hampshire counties of Rockingham, Hillsborough, and Cheshire.
*APR=Annual Percentage Rate effective 9/12/2023. Subject to credit and property approval. Hazard insurance is required. Flood insurance may be required. Property must be 1 to 4-family owner-occupied. Loan-to-Value of up to 80% of your home's appraised value. This loan must be recorded in second position, junior to an existing first mortgage.
**For loans under $75,000, the borrower will be responsible for closing costs of approximately $779.60, which includes the Attorney Fee, Recording Fee, Flood Certificate Fee, MLC Fee, and Credit Report Fee. The Bank will pay for the appraisal. You should consult with a tax adviser about the deductibility of interest and charges paid on your Home Equity Loan. All interest rates and program guidelines may change without prior notice. Other restrictions may apply. Other rates and terms are available.
From our customers
"The employees are knowledgeable, reliable, industrious as well as kind and personable."
From our customers
"I found your online banking system very user-friendly. I also would like to mention that the staff in the Wakefield branch are professional and very helpful."
From our customers
"I love it here!! Best service all around."
From our customers
"Great people. Great service. Convenient."
From our customers
"I basically never have to go to the bank to deposit a check. it can be done from my phone saving me time, trips and gas which means I can focus on other important tasks."
From our customers
"I am older and appreciate the ease of banking online. I always get good service at the branches I visit."
From our customers
"Their community involvement has made a huge difference in Wakefield over the years."
From our customers
"Competent, knowledgeable, customer-focused, and very warm and friendly employees."
From our customers
"The whole banking center experience is excellent. The website is superior to most for my wants/needs to obtain and store on MY own computer our home banking records."
From our customers
"Love the tellers at the Lynnfield Center location. Very professional and caring."
From our customers
"I spoke to Theresa today and she was incredibly helpful! That is why I bank with you! The personal touch is what makes the difference!"
From our customers
"Such a great support center when you need help, and the technology has kept up. I use Zelle which solved a banking problem I had had for years. The team in Greenwood is absolutely excellent! Thank you all."
From our customers
"Love Lakeside. Mario and staff always greet me by my first name."
From our customers
"Bank personnel are always so willing to help. They always greet us with a smile. In this world today, it makes us feel good!"
From our customers
"Always helpful whether in the branch or online!"
From our customers
"I mostly use the Methuen branch. All of the tellers have been wonderful and the branch manager is fabulous."
From our customers
"Banking with The Savings Bank was with me for several years & it will always be my bank forever!!"