Are you in the process of searching for or buying a new home and are challenged by the amount of cash needed for a down payment, and affordability? The Savings Bank provides options to help you purchase a home and build credit.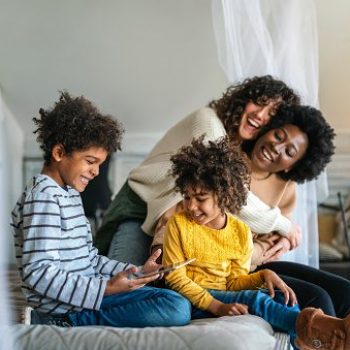 If you are a First-Time Homebuyer looking for guidance to homeownership, our mortgage specialists will help you make your first home purchase with confidence. We offer flexible terms and more affordable down payment options.
Parameters
No purchase price limit
No form of ownership in residential property in the last 3 years
Copies of last two years' signed federal tax returns required
1 to 4 family owner-occupied
No Construction Loans
Condo Complex must be an established, existing project; no new construction allowed
Condominiums must have a 50% owner occupancy ratio, a minimum of 600 square feet of livable space, and a minimum of 2 units in the association
Maximum Funding
95% with PMI on 1 family property and condominium with a maximum loan amount of $726,200
95% with PMI on 2 family property with a maximum loan amount of $800,000
Any loan that requires Private Mortgage Insurance (PMI) must meet all guidelines established by the MI company including credit scores, property type & financial reserves
89% with NO PMI on a 1 and 2 family property with a maximum loan amount of $800,000
80% with NO PMI on a 3 and 4 family property with a maximum loan amount of $1,000,000
Reduced Closing Costs
Approximately $1,500.00 – Includes attorney fee, plot plan, MLC and recording fees
No appraisal fee, no credit report fee, no points, & no application fee
Reduced title insurance: $2.00 per $1,000 for lenders coverage only -if you purchase an owners title insurance policy, cost will be higher
Tax service fee ($98.00)
Hazard tracking fee ($80.00)
Employment/income verification fee ($200.00)
Flood certificate fee ($14.50)
Real Estate Tax Escrow and PMI
60-day rate lock – Other rate lock options are available
The Savings Bank proudly offers MassHousing Partnership's One Mortgage product. Please call for more information.
City/Town Employee Loan Program
We offer a City/Town Employee Loan Program that is available to full-time employees who work in our Community Reinvestment Act (CRA) Assessment Areas. This program applies to both purchases and refinances of your primary residence.
CRA Assessment Areas:
Andover
Lawrence
Lynnfield
Melrose
Methuen
Middleton
North Reading
Reading
Saugus
Stoneham
Wakefield
Wilmington
Mortgage Loans
Available for First-Time Homebuyers and City/Town Employees
Free appraisal
Free credit report
Reduced closing costs
Home Equity
Available for City/Town Employees
Home Equity Line of Credit
– No attorney fee
– No flood certificate fee
– No credit report fee
– No automated value fee
– No recording fee
Fixed-Rate Equity Loan
– .25% discount on our already competitive rate
We are happy to consider a real estate loan request for properties located anywhere in the Massachusetts counties of Middlesex, Essex, Worcester, Suffolk and Norfolk, as well as, properties located anywhere in the New Hampshire counties of Rockingham, Hillsborough, and Cheshire.
From our customers
"I mostly use the Methuen branch. All of the tellers have been wonderful and the branch manager is fabulous."
From our customers
"Banking with The Savings Bank was with me for several years & it will always be my bank forever!!"
From our customers
"Love the tellers at the Lynnfield Center location. Very professional and caring."
From our customers
"I am older and appreciate the ease of banking online. I always get good service at the branches I visit."
From our customers
"Always helpful whether in the branch or online!"
From our customers
"Such a great support center when you need help, and the technology has kept up. I use Zelle which solved a banking problem I had had for years. The team in Greenwood is absolutely excellent! Thank you all."
From our customers
"Bank personnel are always so willing to help. They always greet us with a smile. In this world today, it makes us feel good!"
From our customers
"Competent, knowledgeable, customer-focused, and very warm and friendly employees."
From our customers
"The whole banking center experience is excellent. The website is superior to most for my wants/needs to obtain and store on MY own computer our home banking records."
From our customers
"The employees are knowledgeable, reliable, industrious as well as kind and personable."
From our customers
"Their community involvement has made a huge difference in Wakefield over the years."
From our customers
"Great people. Great service. Convenient."
From our customers
"I basically never have to go to the bank to deposit a check. it can be done from my phone saving me time, trips and gas which means I can focus on other important tasks."
From our customers
"I spoke to Theresa today and she was incredibly helpful! That is why I bank with you! The personal touch is what makes the difference!"
From our customers
"I love it here!! Best service all around."
From our customers
"Love Lakeside. Mario and staff always greet me by my first name."
From our customers
"I found your online banking system very user-friendly. I also would like to mention that the staff in the Wakefield branch are professional and very helpful."