Bank Information
Your bank today.
Your bank tomorrow.
In our ever changing financial market, it seems like every week brings another bank merger, another bank name, and another expensive fee structure.
The Savings Bank was originally chartered as the Wakefield Savings Bank in May of 1869. The name was changed to The Savings Bank in 1989 to reflect a broader geographic footprint.
The Savings Bank is a state-chartered mutual bank, which means that we have no shareholders. We consider ourselves a "community bank" in every sense. The Bank is headquartered in Wakefield (3 offices), with two offices in Lynnfield, and one each in North Reading, Andover, and Methuen. In 1981 we opened the 1st Educational Savings Branch at Wakefield High School - the first student run branch in the Nation. We also offer THE C.L.U.B. (Children Learning to Understand Banking) in grades 1-8 in several local schools. We've been serving local communities and families for over 140 years.
TSB employs approximately 140 people in functions ranging from accounting to marketing to lending to investing and many other areas.
In addition to traditional bank products and services (i.e. consumer and commercial deposits and loans), TSB offers retail brokerage through TSB Securities Group, and wealth management and estate planning through First Financial Trust, N.A.
The Bank operates two charitable foundations: TSB Charitable Foundation (supporting the poor, the homeless, the elderly, and family services) and the Donald E. Garrant Foundation (supporting financial literacy in public and private schools [K-12] and non-profits).
For additional information contact Robert J. DiBella, President at 781-224-5422 or Raichelle Kallery, Executive Vice President and Senior Retail Banking Officer at 781-224-5423, or either at toll-free at 800-246-2009.
At The Savings Bank, we are proud to be different. We're your mutual savings bank, here to serve our customers, not shareholders. We've been providing local communities with friendly personal service and great banking value since 1869. And we plan to be here for a long time to come.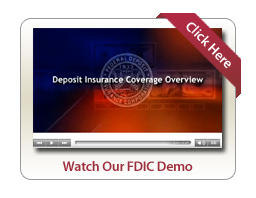 Related Links: